I thought I would post this to save some people's sanity when using a Mikrotik router and port forwarding ports 80 and 443 from the public IP to a private IP address.
Open Winbox, and go IP, Services.
then you can see www and www-ssl, double click each and update the default port from 80 or 443 (8080 and 4443 work just fine).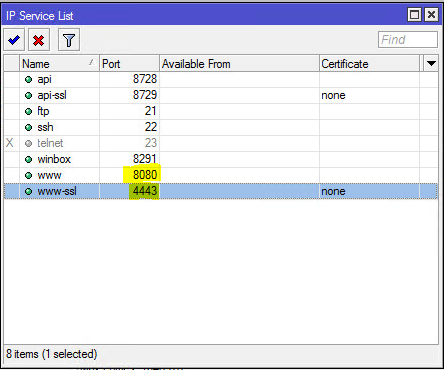 Then you can properly portfw those ports internally.
Thanks!
Mike